General
1.) NO NSFW, Gore, Offensive, etc. Mild blood is acceptable, just nothing that would squick the faint of heart.

2.) Please be committed; it's important we all work together to make this go smoothly!

3.) NO Spoilers, not even any hints--unless it's in a trailer, it's out of the question.

4.) NO Shipping please!

5.) Only characters from DGS 1 and 2 please, DLC included. If they are on the artbook cover for either DGS 1 or 2, it's okay! However, please do not hint towards any sorts of familial or etc. relations between characters.
Submissions
1.) Only one image per submission ; that is only your main artwork, and no close ups. Feel free to post it however you like after we post your piece on the account! It's fine to sign up for more than one submission! Days can be shared once they all get filled up with at least one entry each!

2.) Art must be completed; that means no wips/sketches etc. If traditional, the picture must be scanned CLEANLY, edited etc.

3.) Artwork must have the number of days left until the release! (i.e. 'x days left until/DGS/Great Ace Attorney Chronicles' Feel free to get creative with it~)

4.) Please ensure that the file is at least 540 px wide, and in .png, .jpeg or .gif format; animation is fine.

5.) When we release the form, please send us an email that you reliably use, so we can tell you what date you are assigned!

6.) Submissions must be submitted to the email by 10:00 PM EST two days before assigned date, ie; (if you are assigned June 20th, please submit June 18th 10:00 PM).

7.) It is recommended to follow our twitter; we'll be posting updates for when emails are sent out, and of course, the actual countdown! We also have a twitter here that will do the same.

8.) We'll be capping entrants at 100 to keep things manageable, thank you! It won't be first come first serve. There will be a basic art check.
Creation Process now underway.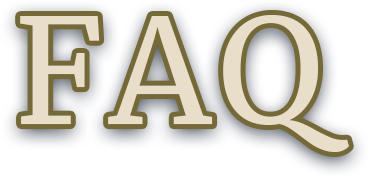 What is the DGS Countdown?
This blog will countdown to the localization release of Dai Gyakuten Saiban/The Great Ace Attorney Chronicles! Each day, artists will contribute art to show the number of days left to the game's release.
The twitter is: twitter.com/dgscountdown

What does x days left mean?
We will give you how many days left to put on your artwork, and a date that you are scheduled for!

When does the countdown begin?
It begins June 27th, 30 days before the localization release.

When will I be notified about my participation?
Results will be sent out on the 28th of May. Please note that the check is to see if the art you present in your portfolio is polished or properly scanned.

Can I post my WIPs?
Yes you may do so on your personal blogs/twitters/etc..

Have any more questions?
Drop a message on our twitter or email or contact Esha (@deepsealily), or Tris(@sitraxis)=
---
until The Great Ace Attorney Chronicles is released.
---


Here are your assigned dates. Remember to send your countdown art 24 HOURS before your assigned date!
Brought to you by: